About Our Facility
We can help you plan a service that will honor and celebrate the life of your loved one. We offer tradtional funeral and cremation services, with a large selection of caskets and urns available. At Anderson Jones Corcoran, we have years of experice planning visitation, funeral, and committal services.
Memorial services can be held at your family church, cemetery, another gathering place, or here at Anderson Jones Corcoran. We have a large room available for funeral and visitation services with seating for 175 people. Share your photographs and other momentos in our display case or on a DVD slideshow.
About Our Staff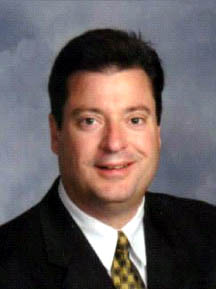 James A. Jones grew up in Parker and graduated from Parker High School in 1979. After graduating from South Dakota State University in Brookings, SD Jim received his degree in Mortuary Science from the University of Minnesota in Minneapolis. He received his some of his training at the Eidsness Funeral Home in Brookings.
James and Lori Jones purchased Hofmiester Funeral Home in 1998 and opened the funeral chapel in Marion in 2001. Lori is a registered nurse. They have two daughters, Lindsey and Lauren, both attending school in Parker. He also works at the Heritage Funeral Home in Sioux Falls and Anderson-Jones- Corcoran Harrisburg Funeral and Cremation Service in Harrisburg, SD when needed.
Jim is a member of the Grace Lutheran Church and past council president, Rosehill Cemetery Board, Parker Housing and Redevelopment Board, Tieszen Memorial Home Board, and is the president for the South Dakota Funeral Directors Association. He also serves as the Turner County Coroner and is a Certified Funeral Service Practitioner.
Andy McCann grew up in Canton and graduated from Canton High School in 2001. After graduating from Dakota State University in Madison, Andy earned his Mortuary Science Degree from Des Moines Area Community College in Ankeny, IA. Andy is a licensed funeral director in both SD & IA.
Andy works for Anderson Funeral Home in Canton, Heritage Funeral Home in Sioux Falls, and Anderson-Jones- Corcoran Harrisburg Funeral and Cremation Service in Harrisburg, SD. He is a member of the Canton Lions Club and enjoys hunting, fishing, woodworking, and travel.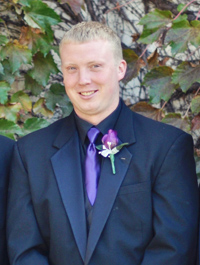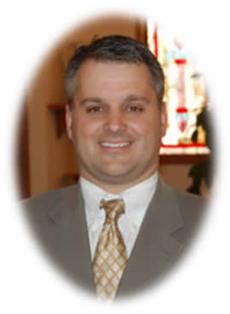 Darin Corcoran was born in Sioux Falls and graduated from Harrisburg High School in 1985. Darin is an alumni of Augustana and Kansas City Community College.
He has served families in the Sioux Falls area since 2001. Darin and his wife, Rebecca, and daughter, Blair, reside near Harrisburg.
Gary Olson was born in Wagner, SD and graduated from Sioux Falls O'Gorman High School in 1997. Gary furthered his education in Mesa, AZ at Mesa Community College obtaining a degree in Mortuary Science in 2001. He started his career with Messinger Mortuary in Scottsdale, AZ and in 2006 relocated back to South Dakota to be closer to family. During a brief break from funeral service Gary obtained a degree in Addiction Counseling from Minneapolis Community and Technical College in Minneapolis, MN in 2015. Gary has worked in Yankton, Flandreau, Wagner and Pierre. He returned to Sioux Falls in March of 2019 and joined Heritage Funeral Home and Anderson-Jones-Corcoran Funeral Home.
Gary is a member of Shalom Lutheran Church in Harrisburg. He enjoys spending time with family and friends, attending sporting activities, being outdoors and traveling. Gary's family consists of his dad, Gaylord of Yankton, SD; sister and brother-in-law, Gina and John; very special niece, Hayden all of Minneapolis, MN and mother, Gayle of Alaska.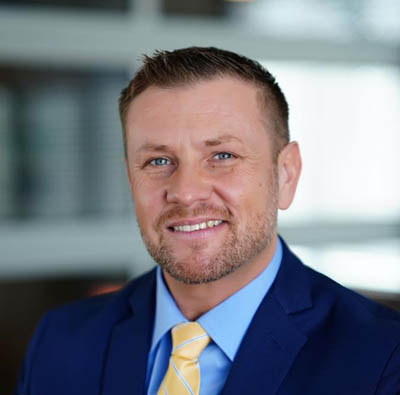 Ryan Penning grew up in Harrisburg and graduated Harrisburg High School in 2010. He graduated from South Dakota State University in 2013 and attended Des Moines Area Community College for Mortuary Science, graduating in 2014. He completed his apprenticeship and started working at Mason Funeral Home in Winner, SD. On January 1, 2018, he joined the staff at Hofmeister-Jones Funeral Home and Heritage Funeral Home in Sioux Falls. He has licenses in South Dakota and Iowa.
Ryan and his wife Amy, daughters Adley and Maryn, and dog Jack, reside in Parker. He enjoys outdoor activities such as hunting, fishing, golfing, and gardening. The family also likes to cheer on the Jackrabbits and other local teams in sporting events.
Ryan and his family are excited to be a part of Anderson-Jones-Corcoran Funeral Home.