Service: Cremation has taken place and burial will take place at the Veteran's Cemetery in Mandan, ND at a later date.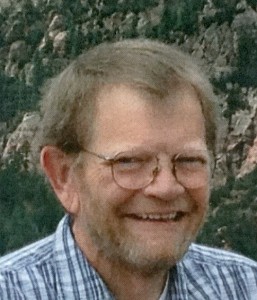 With his family by his side, on November 2, 2012, Craig Alvin Bumann lost his battle with cancer. He had been residing in the Dougherty Hospice House in Sioux Falls, SD.
Craig was born on August 26, 1955, to Alvin and Muriel (Skjolsvik) Bumann. After graduating from New Salem High School he attended Valley City State for one year. He joined the U.S. Army where he proudly served as a Military Policeman while residing in Fort Ord, California. He married his high school sweetheart Donna Toepke on March 1, 1976. Craig and Donna both graduated from Minot State University. While Donna taught in Sheyenne, ND, Craig became a CPA and opened an office in New Rockford, ND.  They moved to San Francisco where he served as an auditor with the US Department of Justice.  Four years later the family moved to Sioux Falls where their son Patrick was born.  Craig was appointed as a Bankruptcy Analyst where he served until he retired.
As an avid chef Craig enjoyed cooking for family and friends.  Because Craig loved Independence Day, he opened a fireworks stand in his hometown.  Many children left with more fireworks than they could shoot off because of his generosity. His philosophy: A child should not go without fireworks because they cannot afford it.
Craig enjoyed traveling and especially loved Disneyland, Disney World and the Ozarks.  He also enjoyed gardening and took great pride in his grape vines and pear trees.
On October 27th, 2012, Craig decided to have family and friends gather for a "living wake." He wanted to be able to hear what people felt about him and wanted them to know his love for them. Family and friends gathered together and shared food, fellowship and music with him. He made every effort to visit with each person individually and share his memories and feelings. In his pain and suffering, he comforted us and accepted the inevitable.  Most importantly, Craig truly lived life with passion. Blessed to have shared his life, Craig leaves behind; his wife Donna, Sioux Falls; daughter Amanda, Tucson, AZ; son Patrick, Sioux Falls; father, Alvin Bumann, Bismarck; brother, Kelly Bumann; Sisters, Cathy Jahner, Kristi Becker, Kerri Schenkel and Carol Pittmann. He joins in heaven, his beloved mother Muriel as well as his grandparents. Cremation has taken place and burial will take place at the Veteran's Cemetery in Mandan, ND at a later date.  Memorials will be used to plant trees in memory of Craig.