Visitation: Visitation, with family present, will begin at 2:30 p.m. Saturday, January 19, 2013 at Heritage Funeral Home
Service: A memorial service will be held 3:30 pm Saturday, January 19, 2013 at Heritage Funeral Home with family present one hour prior to the service to greet friends.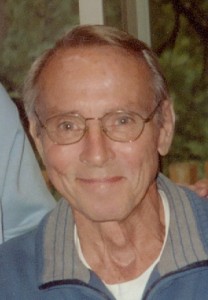 Lynn Dean Davis, son of Milton L. Davis and Lucille M. Wogen Davis, was born on May 15, 1947, in Estherville, IA. His early childhood years were spent in Estherville and he moved to Spirit Lake, IA, in 1963, and graduated in 1965. He attended college at Mankato State University.
          Lynn was inducted into the United States Army in May, 1970, and was in active duty in Vietnam from October 1970 through October 1971. He was honorably discharged in May of 1976 having earned National Defense Service Medal, Vietnam Service Medal with 3 bronze service stars, Republic of Vietnam Campaign Medal, Army Commendation Medal, Sharpshooter (Rifle M16) and Expert (M-60-MG).
                   He was united in marriage with Debra Burcham on April 12, 1975. They have one child, Kevin Alan Davis. Lynn was a hard worker and spent several years in management with ShopKo, completing his final years of employment at Memorial Middle School, in Sioux Falls, South Dakota.
          Lynn's favorite pastime was being outdoors in God's splendid sunshine, especially boating in Okoboji with his brother, Ron, and sister, Cynthia, and their families. He loved being on the lake! One of his last comments was, "I guess I won't be coming to the lake and boating anymore." We assured him that surely there are lakes and boats in Heaven!
          He is survived by his mother, Lucille M. Davis of Sioux Falls, SD; brother, Ronald G. Davis and his wife Ann, Sioux Falls, SD; two sisters, Cynthia Maffin and her husband, Michael, Spirit Lake, IA; and Karilee Reaves, Longmont, CO; son, Kevin Davis, Mankato, MN; and granddaughter, Ashley.
          Lynn was preceded in death by his father, Milton L. Davis.
          In lieu of flowers the family requests that memorials be directed to the Veterans of Foreign War Medical Foster Home Program, or Avera McKennan Hospice of Sioux Falls, SD.