Visitation: 5:00-9:00pm Monday, March 31, 2014 At Anderson-Jones-Corcoran Harrisburg Funeral Chapel.
Service: 11:00am First Evangelical Free Church Tuesday, April 1, 2014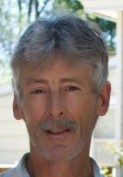 Ron R. McCuen, 54, passed away March 29, 2014 surrounded by his loving family. 
Ron Ray McCuen was born July 11th, 1959 to Don and Phyllis McCuen in Volga, SD. They lived on a farm east of Nunda, SD and he attended school in Rutland, SD.  After high school graduation in 1977, he joined the Army and was stationed in Germany. He left the service in 1980. He met his future wife, Amy in October 1980 and they were married on June 23rd, 1984 in Armour, SD.  They moved to Sioux Falls in 1982. Their daughter Allison was born on June 21st, 1992 on Father's Day. Their son Andrew was born September 7th, 1994.  They moved to an acreage in the Harrisburg School District in September 1996. 
Ron had many different jobs over the years including: installing rack systems, LodgeNet, Avera, and Northwest Respiratory. 
Ron enjoyed working on cars (especially his 1967 Pontiac Tempest), telling stories, playing jokes on friends, riding horses and taking care of them, waterskiing, camping, snow skiing, snowmobiling, riding motorcycle and going to his kids' many different sports activities. 
 Ron was diagnosed with ALS in June 2012. Being such an independent person, it was hard for him to let others help him, even though everyone was always willing to provide help along with support. He was always eager to help others and would go out of his way to do anything he could without expecting anything in return.  
He enjoyed life to the fullest and was never too serious. Despite his struggle he still kept his joyous spirit. He treasured the time he got to spend with his family and friends. He will always have a very special place in our hearts and be missed by many.  
Survivors include his wife, Amy, Sioux Falls, SD; children, Allison and Andrew McCuen, Sioux Falls; brother, Monte (Nancy) McCuen, Castlewood, SD; two sisters, Jan (Dave) Christiansen, Flandreau, SD,  Kay (Dan) Ziegler, Volga, SD; and father, Donald.  He was preceded in death by his mother, Phyllis.