Service: Memorial service will be 7:00pm Saturday, May 3, 2014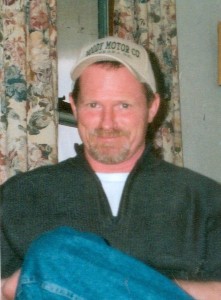 Lowell "Rusty" Robin Harmer, was born November 23, 1960 in Sioux Falls, SD.
He lived in and around Sioux Falls most of his life.
Lowell worked construction or as a welder for numerous contractors over the years.
In his spare time he enjoyed camping and fishing.
Lowell passed away April 4, 2014 in Long View, Texas.
Survivors include his father, Lowell and mother, Darlene; two daughters, Shawna Beulah, WY, Ashley, Rapid City, SD; one brother, Randy, Mt. Vernon, WA; two sisters, Theresa Rideoat, 100 Mile House, Canada; Roxann Ackerman, Harrisburg, SD; and many aunts, uncles, cousins and
friends.
Funeral Service will be 7:00pm Saturday, May 3, 2014 at Anderson-Jones-Corcoran Harrisburg Funeral Chapel.  Visitation will be 5:00-9:00pm with family present from 6:00-8:00pm.
IN LOVING MEMORY OF
Lowell "Rusty" Robin Harmer
November 23, 1960 – April 4, 2014
FUNERAL SERVICE
Anderson-Jones-Corcoran Funeral Chapel
May 3, 2014
7:00pm
OFFICIATING
Clergy – Randy Tweeten
MUSIC
"In The Garden"
"How Great Thou Art" – Elvis Presley
"He's Alive" – Dolly Parton
Arrangements by:
Anderson-Jones-Corcoran Funeral Chapel