Visitation: Visitation 1:00-4:00pm Saturday, January 16, 2016 at Anderson Jones Corcoran Harrisburg Chapel.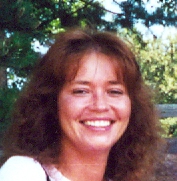 Linda Joanne (Sullivan) Schwarting, who has charmed everyone she has ever met for the last 50 years, was welcomed in heaven on January 6th, 2016 by her brother Bill and father Joe.
   She will be forever loved by her husband Keith, daughter Erin (Andy) Wieczorek, grandchildren, Dustin, Angel, and Blaine, mother Dorothy, sister Kathie (Lee) Volk, niece's Jaime and Jennifer, and nephew Jason, brother John (Regina), niece Devra, nephew's Bill and Paul, and brother Tom.
   Linda's greatest passions were family and her love for all animals.  She also loved conversation with people or any person she came in contact with.  She held no fear of striking up a conversation with anyone.  She had a huge love for cars, which transferred to her years of working at Dakota Digital and going to NSRA street rod shows around the country, where she made wonderful friends.  She shared her husband's love of music and guitars, and put up with his obsession for them.
   A Celebration of her beautiful life will be held at the Harrisburg Funeral Chapel  on Saturday, January 16th, 2016 from 1-4pm.