Visitation: Visitation will be Friday, March 3, 2017, 1:00-7:00 with family present to greet friends from 5:00-7:00pm at the Harrisburg Funeral Chapel.
Service: Services will begin at 10:30 am Saturday March 4, 2017 at Harrisburg United Methodist Church.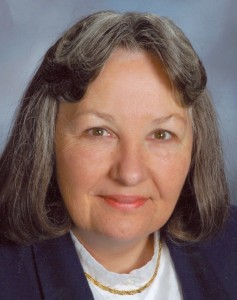 Jerilyn "Jeri" Ruth Mary (Norland) Reit, 68, passed away February 28, 2017, at Dougherty Hospice House in Sioux Falls, SD, surrounded by her loving family.
    Jerilyn Ruth Mary Norland, daughter of Gerald and Virginia (Duus) Norland, was born December 25, 1948, in Sioux Falls, SD. She graduated high school in Emmetsburg, IA,  and  college at Augustana College in Sioux Falls, SD.  She taught German and English for 2 years in Indianola, IA.
     Jerilyn was united in marriage with John Arthur Reit on August 18, 1973, at St. John's Lutheran Church in Depew, IA. She worked as a substitute teacher in Harrisburg for several years, and then worked for Target Card Services since 1995.
     In her spare time, Jerilyn enjoyed spending time with her family, especially her granddaughter, Ariana. She also kept very busy, both in and out of church, with her precious friends in her women's circle.
     Grateful for having shared her life are her son, A.J. (Laurie) Reit; granddaughter, Ariana Reit; mother, Virginia Norland; sisters, Teresa (David) Goddard, Barbara (Charles) Corr, Patricia (Greg) Wolf, Cynthia Norland, and Lorelei (Sean) Patterson; brothers, Jeffrey (Annette) Norland, Michael (Betsy) Norland; sisters-in-law, Joanne (Jeff) Reit, Darla (Steve) Enger; brother-in-law, Carroll Reit; and numerous nieces, nephews and close friends.
     Jerilyn was preceded in death by her husband, John Reit; father, Gerald Norland; father-in-law, Herman Reit; and mother-in-law, Alice Reit. In lieu of flowers, memorials may be directed to Harrisburg United Methodist Church.