Service: 11:30 am Wednesday, June 28, 2017 at Anderson Jones Corcoran Harrisburg Chapel.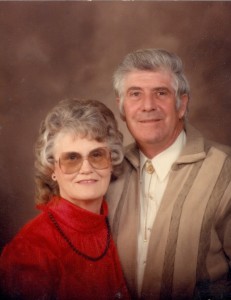 Beverly Ann (Jorgenson) Schlotterback, 84, passed away June 21st at 2017 at Sanford Centennial Cottage in Sioux Falls, SD surrounded by her loving family.
Beverly Ann Jorgenson daughter of Mabel and George Jorgenson was born March 3, 1933 in Sioux Falls and also graduated high school from Sioux Falls.
Beverly was united in marriage with Melvon George Schlotterback on June 30th, 1950 in Sioux Falls.  She worked at Lewis Drugs and K-Mart.
In her spare time she enjoyed dancing, roller skating, crocheting, gardening, her flowers, her animals, spending time with her family and also loved playing cards
Grateful for having shared her life are her husband, Melvon Schlotterback of 67 years, daughter, Julie (Jack) Nicholson, son, Gary (Peggy) Schlotterback, daughter, Cheryl (Loren) Stanton, Daughter, Dortha (David) Sattler, daughter, Sandy Schlotterback, son, Kevin Schlotterback (Deceased 2011), Chuck Schlotterback (fiancé, Cheryl Hennings); grandchildren, Jack (Laura) Nicholson, Jamie Nicholson, Jared Nicholson, Chad Schlotterback, Brian (Becky) Schlotterback, Sheila (Kelly) Shockey, Rhonda (Kevin) Dalbalcon, Aaron (Julie) Jones, Matt (Jamie) Jones; 16 grandchildren;2 great grandchildren; one great great grandchild and numerous relatives and friends.
Beverly was preceded in death by her son, Kevin; parents, George and Mabel Jorgenson; brother, Kenneth Jorgenson, and sister, Marcella Bader.
Funeral service will be 11:30am Wednesday, June 28, 2017 at Anderson Jones Corcoran Harrisburg Chapel.  Visitation with family present will be one hour prior to the service.