Visitation: Visitation will be 5:00-9:00pm Thursday, October 4, 2018 at Anderson Jones Corcoran Harrisburg Funeral Home.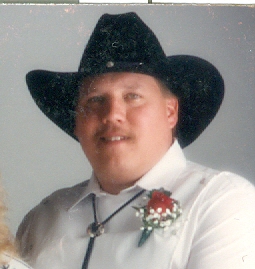 Harrisburg, SD – Brian Richard Walters, 54, passed away October 1st, 2018 at home. Brian (Wally) son of Dick and Doris Walters was born on March 30th, 1964 in Sioux Falls. Graduated from Lincoln High School Sioux Falls in 1982. He attended Southeast Vo-Tech and worked as a mechanic for 30 years. Brian was united in marriage with Michelle (Shelly) Timm in 1993. The couple lived in rural Harrisburg and raised one son, Cole Richard Walters. Wally had a large family and many friends, that he loved very much. He was a kind and generous man and made many wonderful memories. He meant something to everyone in a different way, and everyone looked up to him. He was an avid Minnesota Vikings fan. He loved to play slow pitch softball, golf, riding horse, bowling, fishing, camping, and coaching Cole in football and baseball. He always enjoyed visiting a friend's cabin in Lead and 4-wheeling while out there. His most recent place of work was as the head fleet mechanic for the Harrisburg School District.
Grateful for having shared his life are his wife Shelly, of 25 years, and son Cole. Also, brother in law Mike Timm and his wife Jodie (Lonsdale, MN) and nephew Chris Timm and his fiancé Amber (Eagan, MN). He was a host of many family and friends. Brian was preceded in death by his parents Dick and Doris.
A celebration of life visitation will be held 5:00-9:00pm Thursday, October 4, 2018 at Anderson Jones Corcoran Harrisburg Funeral Chapel with family present to greet friend from 6:00pm – 8:00 pm. www.harrisburgchapel.com