Service: Funeral Services will be held 11:00am Friday, May 17, 2019 at Anderson Jones Corcoran Harrisburg Funeral Chapel. Visitation will begin at 9:00 am with family present.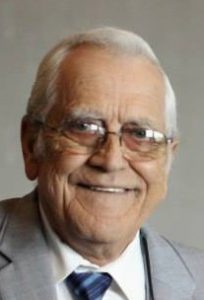 Jack Lee Nicholson Sr., 74, of Sioux Falls passed away peacefully in the early morning of May 12, 2019 at the VA Medical Center in Sioux Falls, SD.  
Jack was born March 23rd, 1945 in Oskaloosa, Iowa.  He was born to Golda and John (Jack) Nicholson along with brothers and sisters, Dan, Joe, Pat, and Judy.  He lived and attended school in Oskaloosa, Iowa and served in the United States Army.   
Jack had three children, Tracy, Troy, and Trevor in a prior marriage before meeting his loving wife, Julie, in Renner, SD in 1970.  After dating for 3 years, Jack and Julie were united in marriage on November 16th, 1973 in Brookings, SD.  After marriage, the couple lived in many different cities and states as well as enjoyed traveling.  They lived in Watertown, SD, Corpus Christi, TX, Galveston, TX, Clearwater, FL, Wentzville, MO, Oskaloosa, IA, Ottumwa, IA, Marion IA, and Cedar Rapids, IA.  They took several trips to Hawaii, Aruba, Cancun and took several cruises to the Caribbean.  After several years, they made their home in Sioux Falls, SD where they had three children, Jack, Jamie and Jared.  In 1996, the family moved to Brandon, SD where they lived until moving back to Sioux Falls in 2018. 
Jack had many jobs during his lifetime, most of which were in sales.  He was a semi-truck driver, car salesman, water-softener salesman, and worked in many in-home and multi-level marketing companies.   
In his early years, Jack loved dirt track racing and began racing in the early 1970's beginning with stock cars and then sprint cars.  He raced at various tracks in the area including Husets Speedway in Brandon, SD, Jackson Speedway in Jackson, MN, Hartford Speedway in Hartford, SD, Casino Speedway in Watertown, SD and at the Sioux Empire Fairgrounds in Sioux Falls.    
Jack had a passion for motorcycles and enjoyed riding throughout the years, and in fact, a motorcycle ride was how he won Julie over in their early dating years.  He and Julie enjoyed riding motorcycle with multiple trips to the Sturgis Motorcycle Rally in Sturgis, SD, including multiple family trips to Rapid City, SD with the entire family.  He rode motorcycle until he no longer could due to failing health. Other things Jack enjoyed doing included spending time and traveling with his family, fishing, camping, and having coffee with his buddies at truck stops, most notably the Flying J in Sioux Falls in his later years. 
Jack was well known for his fun loving, gregarious, and humorous personality.  He was known to make people laugh and put a smile on anyone's face.  He continued to maintain this personality even during times of failing health which made him well known and loved by nurses, doctors, and other healthcare staff.   
Survivors in include his wife of 46 years, Julie Nicholson; children, Jack (Laura) Nicholson Jr., Jamie Nicholson, Jared Nicholson, Tracy Nicholson, Troy Nicholson, Trevor Nicholson; brothers Dan (Lois) Nicholson, Joe (Debbie) Nicholson; and sister, Pat (Jim) Nicholson-Samo; 10 grandchildren, and 8 great grandchildren. 
Jack was preceded in death by his mother, Golda Nicholson, his father, John Nicholson, his sister Judy Nicholson, and his brother-in-law, Jim Samo.   
Funeral Services will be held 11:00am Friday, May 17, 2019 at Anderson Jones Corcoran Harrisburg Funeral Chapel. Visitation will begin at 9:00 am with family present. www.harrisburgchapel.com