Linda Sue Montgomery was born on January 25th 1949 to Walter & Ann (Berghorst) Wichner in Sioux Falls SD, she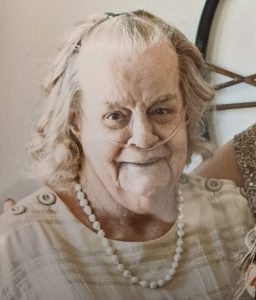 passed away Thursday, November 28, 2019 in Mankato, MN. Survivors include her children, Laurie Montgomery – Tom Murray of Montgomery, MN, Heidi Hazel – Doug Hazel of Maricopa, AZ,
James Montgomery – Mary Katherine Collins of Harrisburg, SD; she has 10 grandchildren; 13 great grand children; and 3 more due in early 2020; siblings, Robert & Diane Wichner -Sioux Falls , SD, and Alan & Ingrid Wichner-Easton, IL.
She was preceded in death by her parents; husband, Richard; daughter Jodie and her husband, Troy: brother, Fred Wichner and two sisters, Barbara Wichner and Mary Ryan-Wichner.
A celebration of life visitation will be held from 6:00pm-8:00pm Friday, December 6, 2019 at Anderson Jones Corcoran Harrisburg Funeral Chapel with a time of sharing at 7:00pm.