Service: Service in November has been canceled.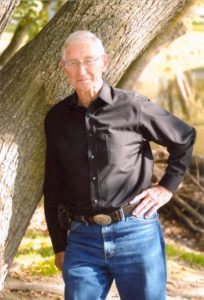 Dean Le Verne Axtell, 89, of Harrisburg, SD passed away peacefully on May 4, 2020 at the Sanford Foundation Hospice Cottage.
Dean LeVerne Axtell, son of Charles (Ed) and Helen (Grabler) Axtell, was born on March 9, 1931, on the family homestead, near Meadowview, Alberta, Canada, 80 miles northwest of Edmonton. The family moved to Harrisburg, South Dakota in March of 1937. Dean graduated from Harrisburg High School in 1949 and he was involved in baseball, basketball, band and chorus. Dean joined the S.D. Air National Guard on January 27, 1949 and he was called to active duty for the Korean War in March 1951. He was then sent to the California School of Aeronautics to become an aircraft mechanic. In August, 1953, he went to work for the SD Air National Guard full time and he retired in March 1986 as the Flight Line Supervisor of the aircraft mechanics.
Dean was united in marriage to Min Aljets on June 10, 1951 and they lived in Sioux Falls for several years before moving a home onto the family farm north of Harrisburg. They happily shared a life together for 68 years and raised their 5 children in this home. In September 1996, they decided to move off the farm and moved to Sioux Falls and then again in May, 2017 they moved back to Harrisburg to be close to their church and friends.
After Dean retired in 1986, he and Min spent 23 winters in Tucson, Arizona where they enjoyed the warmer weather, hiking, golfing and the many Guard friends who also wintered there. Dean was an instrumental part of the development of Little League baseball in Harrisburg and he coached American Legion and VFW baseball for 4 years. He served on the Harrisburg School Board for 6 years and he was a 66 year member of the Harrisburg American Legion. He was also on the Harrisburg Cemetery Board. Dean was a lifelong member of the Harrisburg United Methodist Church, where he served on many church committees and sang in the choir.
Dean is survived by his loving wife and "best partner" Min, their 5 children, Arlene (Doyle Stern) Sioux Falls, Dee (Jon Clegg ) Omaha, Kathy (Roger Wells) Omaha, Betty Jo Cox, Omaha and Scott (Maggie) Harrisburg, 11 grandchildren and 14 greatgrandchildren.
Dean is preceded in death by his parents, Ed and Helen Axtell, his brother Lloyd and his wife Eunice and their two sons, Robert and Wayne.
There will be a private family burial .  Service in November has been canceled.
In lieu of flowers, memorials may be directed to the Harrisburg United Methodist Church, Harrisburg American Legion Post 45, and Harrisburg Pleasant View Cemetery.