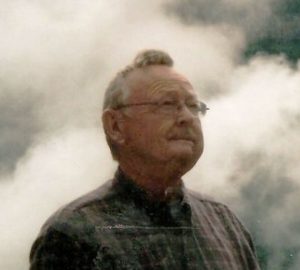 Sioux Falls, SD – Richard Floyd Pittman, 80, passed away Sunday, May 31, 2020 at Sanford Health Center.
Richard Pittman was born November 9, 1939 to Floyd and Adeline Pittman in Worthington, Minnesota. He graduated from Balaton High School in 1957. After high school he served three years in the Navy and earned his teaching degree from Mankato State College. While attending college he married Charlene Anderson. He taught at Milwaukee Institute of Technology while earning his Master's degree in mathematics. He then worked as an electrical engineer for General Dynamics and Xerox where he was able to assist in the development of cutting edge technology for military airplanes and computers.
He had always dreamed of owning his own business as his parents had done. In 1971, he opened a Western Auto store in Marathon, New York. In 1975 the store was destroyed by fire, so he moved his family to Pipestone, Minnesota to run a roller skating rink purchased from his parents.
In 1986, he married Beverly Biteler and his family increased by leaps and bounds. He left the roller skating business, became a rural postal carrier, retired, and later moved to Sioux Falls, South Dakota. He and Beverly grew together in their knowledge and faith at Holy Life Tabernacle and Abiding Savior Lutheran Church. While at Abiding Savior he became a Stephen Minister which greatly impacted his walk with the Lord. He and Beverly were able to travel many places and see many sights. He fought cancer for 17 years and died at Sanford Medical Center on May 31, 2020. "He literally beat the odds and wowed all the doctors. There's not a soul on this planet that would have fought as hard as he did. I wouldn't say cancer beat him I would say he won [his] peace and rest."
Richard is survived by his wife, Beverly Pittman, his daughter René (Dennis) Geary, his son Eugene Pittman, his step-children Steve (Kelly) Biteler, Vicki (Chester) Streeter, Roxy Taylor, and Phil (Louisa) Biteler, 17 grandchildren, and 12 great-grandchildren.
He was preceded in death by his parents, Floyd and Adeline Pittman, and his sisters Dorothy Murphy and Fern Crocker.
Memorials may be directed to Abiding Savior Free Lutheran Church Steven Ministry.
A private family service will be held.