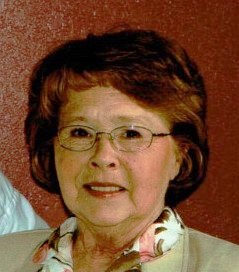 Gayle Jean (McKillip) Brown, passed away on Monday, August 24, 2020 after a courageous battle with lung cancer.  Gayle, the daughter of William and Berniece (Snapp) McKillip, was born December 20, 1941 at home in Andrew County, Missouri.  At age 4 Gayle moved to Sioux Falls with her family.  She grew up in the Sioux Falls area and attended Whipple grade school, South Sioux grade school, Canton high school until her senior year when she then graduated from Washington High School in 1959.  Gayle was a car hop at The Cottage in Sioux Falls where she met her future husband, Ralph Brown.
After graduating from high school Gayle started her 54 year long and lustrous career in insurance at EW Smith Company.  Gayle was united in marriage with Ralph Brown in Sioux Falls on December 23, 1959.  In 1962 Gayle and Ralph were blessed with a daughter, Cynthia Jean, and in 1965 they were blessed again with a son, David William to complete their family.
After EW Smith Company, Gayle worked at Reagan General Agency before joining Boen and Boxdorfer Insurance as a customer service representative where she became a licensed insurance agent.  In 1984 Gayle was named Insurance Woman of the Year.  After the split of Boen Boxdorfer Insurance, Gayle continued her career at Culbert Davis Insurance.  And in 1993 Gayle joined North Central Insurance to work with her old boss Dwane Boxdorfer until her retirement in 2014.
Gayle enjoyed working out in the yard at her acreage near Tea, SD, and she loved reading.  Gayle was known for finishing a book a week; she would even trade or sell many paperbacks every year.  Gayle was a very good cook, and she enjoyed fixing family dinners every Sunday.  Gayle was known for her pineapple upside down cake and chocolate rice krispy bars.   In December Gayle and Ralph celebrated their 60th anniversary with a family dinner at Minerva's.  Gayle was a very devoted and loving wife and mother, and will be deeply missed.
Grateful for having shared her life are her husband, Ralph Brown, Tea, SD, daughter Cindy (Bill) Nelson, Tea, SD, and son David (Cindie) Brown, Santa Maria, CA, five sisters, Sharon (Forrest) Lewis, Pringle, SD, Betty Best, Sioux Falls, SD, Barb (Ken) Bradfield, Sioux Falls, SD, Kathy Best, Edgerton, MO, Linda (Jim) Hanson, Sioux Falls, SD, five brothers Bill (Sharon) McKillip, Wentworth, SD, Bob McKillip, Sioux Falls SD, Mike (Sharon) McKillip, Price, Utah, Barry (Colleen) McKillip, Batavia, OH, Mark (Dawn) McKillip, Coeur d' Alene, ID, sister-in-law, Linda McKillip, Sioux Falls, SD, brother-in-law, Gary (Rikki) Jensen, Custer, SD, numerous nieces and nephews, and a host of other relatives and friends.
Gayle was preceded in death by her infant brother James in 1945, her brothers Gary in 1999, Kerry in 2004, and John in 2010, and her sister, Carolyn in 2013, as well as her parents William in 2006 and Berniece in 2013.
Gayle will be remembered for her happy disposition and positive attitude.  She was known for always dressing professional and she prided herself in taking care of her customers.  Due to COVID-19 a private family memorial service will be held in September.
Perhaps they are not Stars but rather Openings in Heaven where the love of our lost ones Shines Down to let us know they are Happy…..Eskimo Legend