Visitation: A memorial visitation will be 4:00-8:00pm Friday, November 12, 2021 at Anderson Jones Corcoran Harrisburg Funeral Chapel, Harrisburg, SD.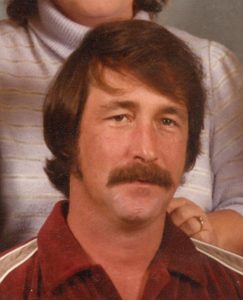 Randy McMath passed away after his short battle with cancer on November 1st, 2021.
Randy was born June 6, 1954, in Sioux Falls, South Dakota to Roy McMath and Eraina Suhl.  He was the youngest of five siblings.  He enjoyed hunting, fishing, and gardening.  When he did go hunting with his sons, they gave him a nickname of "Frosty." Randy married his high school sweetheart, Sharri Linton.  He worked for Midwest rail car repair for 23 years, followed by building houses for another 20 years.  He also took part on three different pit crews.
Randy leaves behind his wife, Sharri; his four children, Jeffery (Robin) McMath, Kelly (Jenn) McMath, Shane (Pamela) McMath, and Jennifer McMath; 13 grandchildren, Richard (Caitlin) McMath, Trystan McMath, Hunter McMath, Joey McMath, Trynity (Garion) Wallace, Chase McMath, Stevie McMath, Kyeara Schafer, Rebecca McMath, Eastyn McMath, Jacob McMath, Ruger McMath, and Zandyr Schafer; and his brother, Wilber (Sharon) Hinrichs.
He is preceded in death by his mother and father as well as his siblings, Dale Hinrichs, Donny Hinrichs, and Kenny Hinrichs.
A memorial visitation will be 4:00-8:00pm Friday, November 12, 2021 at Anderson Jones Corcoran Harrisburg Funeral Chapel, Harrisburg, SD. www.harrisburgchapel.com