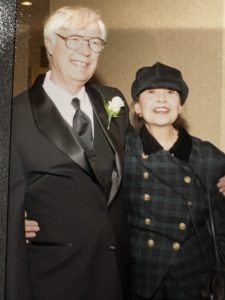 Evelyn Brandys. Born October 3, 1940, passed away March 17, 2022. Evelyn was born and raised in Aliquippa and the Pittsburgh area. She graduated from Hopewell high school in 1958. She met her husband Edward Brandys, originally of Bayonne New Jersey, when he was a young pilot working for what then was Allegheny Airlines.  They were married 52 years. Evelyn and Edward had one daughter, Dana Brandys (Marc Capitano). To be closer to family, Evelyn and Edward moved to South Dakota in 2008. Evelyn Is survived by her husband Edward, daughter Dana, Grandchildren Edward (8) and Alice (6).
A private service has been held.
In lieu of flowers the family would look forward to condolences, and fond memories or stories of Evelyn.
Evelyn was an animal lover, and had three rescue cats of her own. The family would welco
me contributions in her name to local cat shelters or animal rescues.