Visitation: Saturday, February 4, 2023 from 3:00-5:00pm at Anderson Jones Corcoran Harrisburg Funeral Chapel.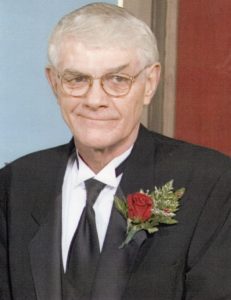 Gary Eugene Jones passed away in his home surrounded by the comfort of family and friends the morning of January 31st, 2023.
He was born in Howard South Dakota on August 28th 1947, at the Howard Maternity Ward to Elwyn & Vivian Jones.
He went on to serve four years in the Navy from 1964 to 1968. During this time, he married Delores Carol Schaaf on December 10th 1965, and later became the father of Kristina Mae Jones & Wendy Marie Jones (Jackson).
He later met Sandra Lynn Schlotterbeck and through this union came his sons Aaron Paul Jones, and Matthew Eugene Jones.
Gary had the opportunity to provide his work skills to a number of different companies over the course of his life including Bell & Howell, where his incredible sales skills and ability to connect with others earned him Salesman of the Year, which awarded him a week long trip to the country of Morocco. He also enjoyed his time working at Active Data Systems, Lodgenet, and Gateway 2000.
He was especially proud of his service in the Navy, his contributions to Experience Works, where he contributed to helping seniors provide other employers with their unique and valuable skillsets, and his Associates of Arts Degree in Electrical Engineering which led to his computer and information technology careers.
It was no secret to anyone that Gary loved to have a good time. No matter what the circumstances or situation, Gary would be able to make friends with anyone, anytime, anywhere. His hobbies included fishing, fast cars,hunting, especially bow hunting, socializing, cracking jokes, playing billiards, watching his beloved Denver Broncos, playing the banjo, watching NASCAR races, and camping with his family.
Gary is survived by his daughters Kristina Jones and Wendy (Tony) Jackson, his sons Aaron (Julie) Jones and Matthew Jones, his brothers Bill (Rhonda) and Alan (Linda), his sisters Cathi (Duane) Story and Mary Jones, his nieces and nephews, his grand children Elizabeth Jones, Chayden Carpenter, (Haylie Peters), Jace Jones, Angela King, Daishia Jackson, KyRaya Gill, Antonio Jackson Jr., Kiya Jackson, Rhonda Jackson, Maggie Jones, and Abbie Jones, and his seventeen great grandchildren.
Gary was preceded in death by his parents Elwyn and Vivian, his grandson Benjamin Aaron Jones, and his brother in law Duane Story.
A celebration of life visitation will be held 3:00-5:00pm, Saturday, February 4, 2023 at Anderson Jones Corcoran Harrisburg Funeral Chapel, 110 W. Willow, Harrisburg, SD 57032 with family present to greet friends.