Visitation: Visitation, with family present, will be begin at noon Monday, March 4, 2013 at Faith Baptist Church.
Service: A Memorial service will be held 1:00pm Monday, March 4, 2013 at Faith Baptist Church. Visitation with family present will be one hour prior to the service.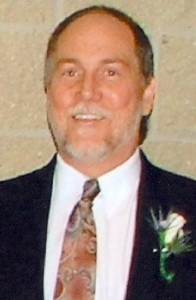 On Wednesday, February 27th, Russ peacefully went to be with His Lord.
          Russell Eugene Williams was born August 8, 1956 to Richard and Bernadine Williams. He was baptized in the Lutheran church, raised in Emery, SD, graduating from Emery High School in 1975.
          He was united in marriage to Lynne M. Graber on September 11th, 1976. They lived in Sioux Falls all their married life and after 6 years of marriage, adopted a baby boy. Russ loved tinkering and puttering around the house, and his favorite thing to do was ride his motorcycle. After his illness, Russ accepted Christ as His Savior and enjoyed learning about God through His word and spending time with His family. He will always be remembered for his wonderful sense of humor and quick wit.
          Russ is survived by his wife, Lynne, son Tyler and daughter in law Laura of Wichita Kansas, Mother, Bea Williams of Emery, Sisters, Sadonna Larson of Elkton, and Darla Rhodes Hardy(Nelson) of Buffalo Falls, Oregon. He is also loved by his special nieces. Russ was preceded in death by his father Dick, and his brother David.